Sunrise Windows & Doors
Your Comfort is Our Main Priority
We are Building Performance certified and offer a holistic approach to helping you maximize your home's efficiency as affordably as possible.
Sunrise Window & Door Installers in St. Louis
Innovative Style
Sunrise Windows and Doors offers a fully customizable selection of windows and patio doors - so that no matter your home's style or layout, your product will fit seamlessly. Sunrise products are timeless and energy efficient, providing St. Louis homeowners with windows and doors that will last at a competitive price point.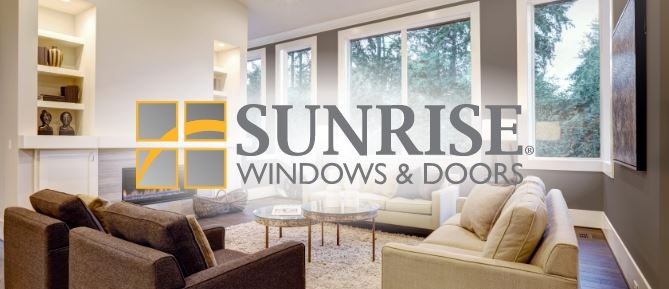 Sunrise: The Difference is Clear
Lifetime Warranty - Sunrise backs all of their products with a Lifetime Non-Prorated Transferable Warranty, in order to guarantee that your Sunrise products will provide years of comfort and beauty with very little maintenance required. Sunrise will replace any warrantied product that does not live up to these standards.
Fully Customizable - Windows and doors aren't products that homeowners purchase everyday. Sunrise understands this, and this is why they custom manufacture every product to fit each home. Sunrise also offers fully customizable designs, to ensure your new windows or doors complement your home's unique appearance and aesthetic style.
To learn more about the benefits of Sunrise Windows and Doors, contact our team directly. We are more than happy to discuss your options to see if Sunrise is the best fit for you.
Our holistic approach sets us apart in the market, as other contractors only focus on the one product they sell, and may overlook other issues in your home. Our comfort technicians are trained specialists, who can evaluate your comfort needs and review ways to improve your home as a whole, not just address one single issue. At Building Envelope Experts, your comfort is our priority.
Call (314) 310-7878 for more information about Sunrise Windows and Doors and our knowledgeable and experienced services!
Keeping Customers
Comfortable
Free In-Home Consultations
"The product they deliver is top-notch and the installation is precise. Wonderful people to work with. We've had them at our home twice already and plan to use them exclusively for all of our remaining window replacements."

"Building Envelope Experts did an outstanding job with insulation in our attic and window replacement for our entire house. The crew was courteous and knowledgeable. They kept a clean work area and got the job done on time."

"Replaced 2 windows with one awning window. Looks amazing inside and out. They were in and out including cleanup in a flash. Highly recommend."

"Excellent quality. Expert installers. Competitive prices."

"Not only have our heating needs gone down significantly, but our house is so much quieter now. My kids woke up during every thunderstorm for years and now sleep through them all!"
Start Your Home Comfort Journey
Building Envelope Experts is Here to Help